Imagine if a fire broke out at your place of business, would your employees get to safety? How long would the fire go on for?
Now imagine if the very second your fire alarm system was triggered it notified you and the local fire department, triggered a fire depression system stopping the fire in its tracks, how's that for peace-of-mind?
Koilco Security, locally owned and operated in San Diego has been installing fire alarm systems for businesses all through the San Diego Area for years. Is fully UL certified and only uses the latest state-of-the-art equipment. From detection to prevention you can rest assured our experience and advanced technology will help keep your place of business secure and most importantly safe.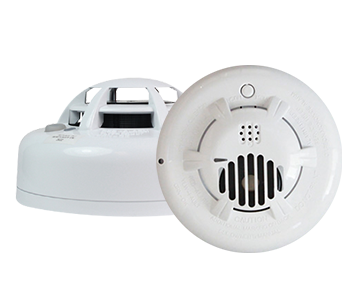 Benefits of a Koilco Security Fire System?
• C02, Smoke and fire detectors protecting your home and family throughout your business.
• Sprinkler systems
• Fire suppression systems
• Life safety lighting
• 24/7 monitoring that gets notified the very second an emergency is detected within your business.
• Faster response time for emergency services which helps minimize damages
• Plus, your security system can also react in the case of a fire by unlocking all doors and shutting down your A/C unit which stops circulation within your business.
Request a free quote
Call us today to help protect your business against smoke or fire! Koilco Security is located in the San Diego area and provides multiple, affordable fire packages ensuring we come within budget. Call: 1-619-452-3662 or fill out our estimate form and we'll call you back.