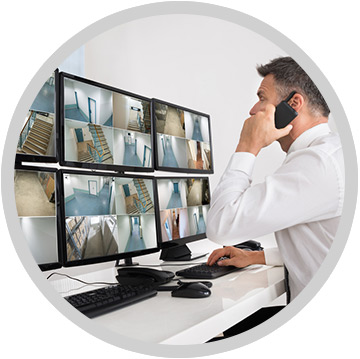 Think of the last time you heard a vehicle's alarm going off… did you do anything about it? Did you call the police?
A security system in your place of business is a great way to protect it, but if that security system is not being professionally monitored who's going to respond in the event of a fire or a break-in?
Koilco Security provides state-of-the-art, UL certified monitoring services that is on guard 24/7, so while you're away you can have a peace-of-mind knowing someone is always watching over your business.
Don't risk your business security system being unheard, let our trained professionals alert the proper authorities the very second your alarm is triggered by a fire or a break-in!
Request a free quote
Don't wait another day, activate your existing security system with Koilco's 24/7 monitoring by calling: 1-619-452-3662 or fill out our form and a Koilco representative will call you back as soon as possible.